Interview with Dele Sosimi 13th August 2015 – POST-SHOW UPDATE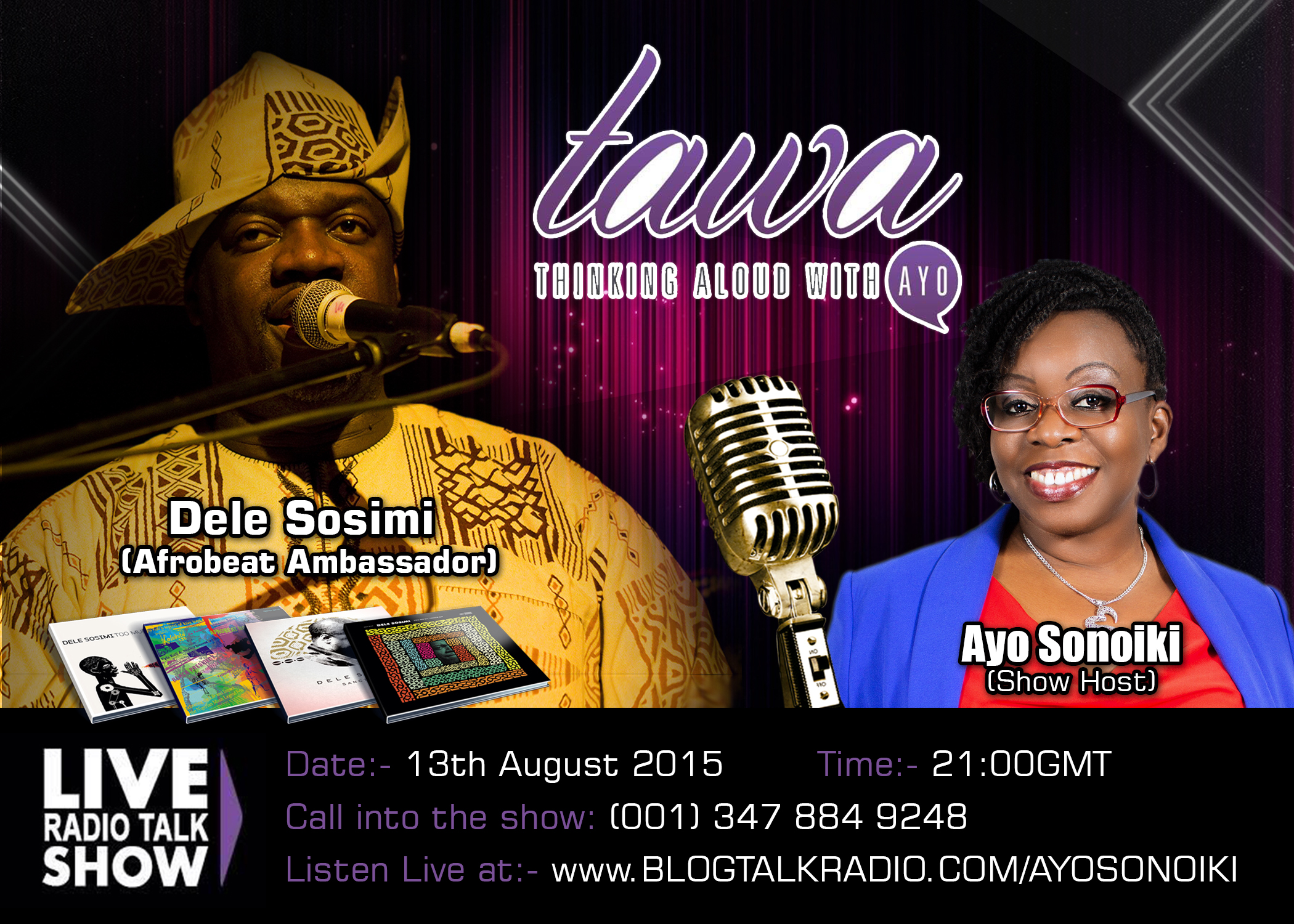 Post-Show UPDATE
So, on this edition of Thinking Aloud with Ayo-
I learnt that Fela was not only a father figure but also a compassionate soul.
I learnt the difference between Afrobeat and Afrobeats
I better understood why certain genres of music seem to have fizzled out and died
I was reminded of the importance appreciating 'awa' own
I was inspired even more to be ALL that I can be in order to inspire those that come after me.
Listen to my full interview with Afrobeat Ambassador Dele Sosimi….. thank me ( and him) later 😉
Listen to the full interview

Pre-Show 
Born in Hackney, East London, but soon to return to Nigeria at the age of four, #Dele Sosimi was schooled and raised in Fela Anikulapo Kuti's shadow at the height of early 70s afrobeat. Having been chosen by Fela to join his band at a somewhat tender age, he was still a young man when he shared Fela's Glastonbury stage in 1984, and became Musical Director for both Fela's Egypt 80 and Femi Kuti's Positive Force.

He has gone on to establish himself as an authentic afrobeat ambassador, travelling the world and taking the afrobeat movement with him.
We'll be talking about his music, his past and present influences/collaborations, his view on the surge in popularity of "afrobeats", his current and upcoming projects… plus anything else that takes MY fancy 😉
I'm honoured to have such a key shaper of the Afrobeat movement, someone who was THERE when it all started, as a guest on the show!


thinkingaloudwithayo
August 13, 2015

Blacksilver Photography WordPress