Thinking Aloud with Ayo- Package your Passion with Temi Koleowo (PODCAST)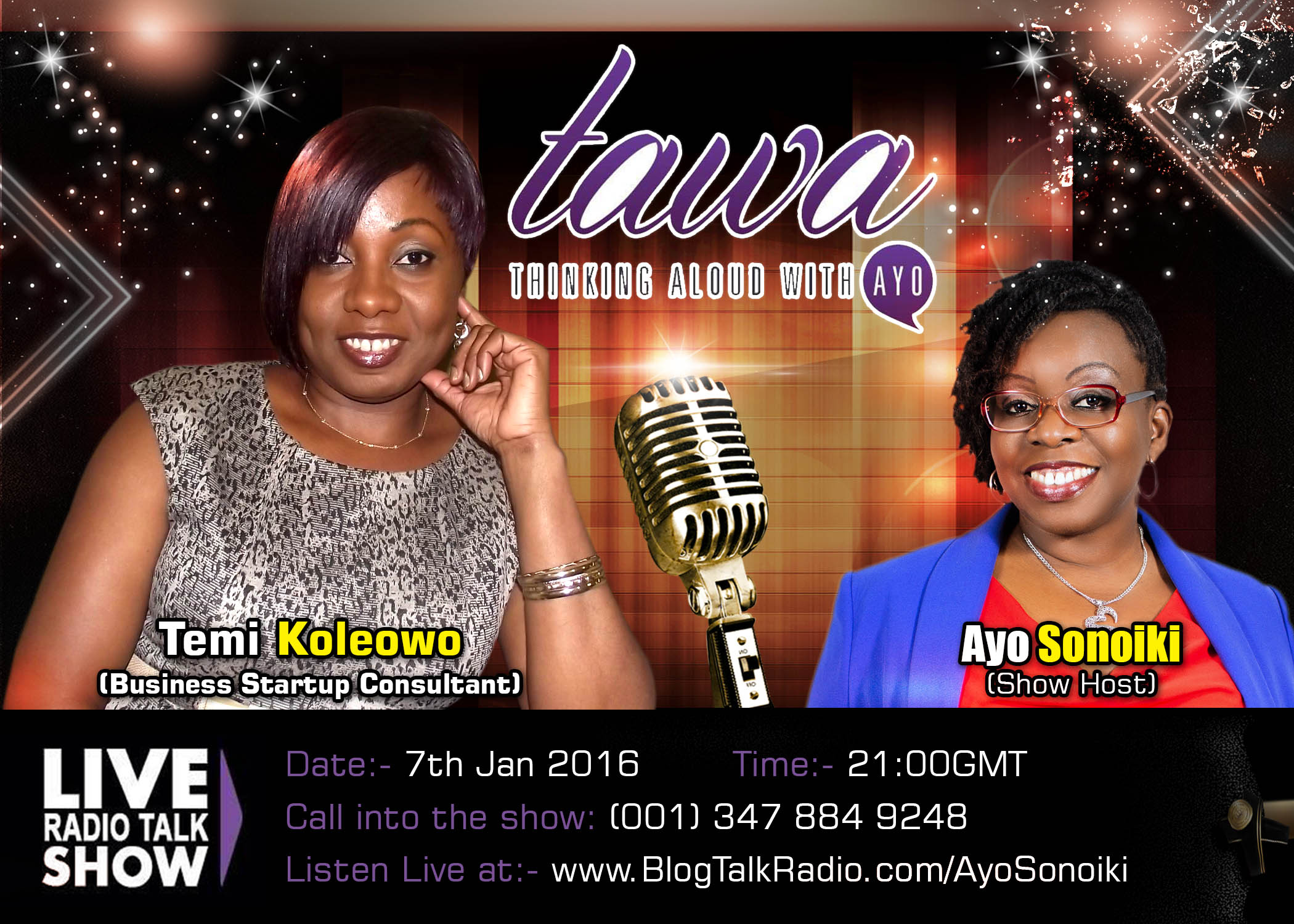 So, it's the New Year and many of us would have determined to 'make this the year that counts' right?
That idea, dream, venture, business that you've put on the back burner for so long, could this be the year that it moves to a more prominent position in your life?
I believe it's NEVER too late to make a change or difference, what a lot us need is confidence, a plan, a strategy, a realistic outlook.
I'm glad  award winning
Temi Koleowo
 joined me as my guest on this episode.
Temi is a Business Startup Consultant who has helped many people package their passion. She has many years experience in this field and an enthusiasm to help people achieve their potential.
Have you a business idea that you just don't know how to get funded or started?
Are you NOT in your ideal job and want to make a change?
Do you run a business but feel overwhelmed with what it entails?
Have you struggled to identify what you are passionate about?
Have a listen to the podcast  
here
 to get some inspiration, knowledge, advice and guidance.
thinkingaloudwithayo
January 11, 2016

Blacksilver Photography WordPress